Mr Irwin, thank you for the past one year of fun and interactive GP lessons! =) I always look forward to your classes every Sunday afternoon because there are so many takeaways – not just English as a language itself, but also world issues in general. I enjoyed reading the articles that you prepared for us, especially since I was, and still am, someone who doesn't read the newspapers regularly (oops! HAHA =) All in all, under your guidance, I was able to see GP in a new light, and I'm really thankful for that! =)
Catherine Ang
Mr Irwin See is a passionate and responsible General Paper tuition teacher. He is understanding and offers to clear any doubt or misconception. The materials that he offers during classes are very useful and his teaching style is easy to comprehend. The skills he taught for both paper 1 and 2 were very useful and detailed allowing me to do better in this subject. I am grateful and thankful for his help!
Evangeline Huan
Mr Irwin's GP lessons have always been interesting and engaging. It was always a pleasure attending GP tuition. The skills and content that I had learnt were very helpful. Mr Irwin is always very friendly and patient with us. Thank you Mr Irwin for being such a great teacher!
Benedict Lee
Dear Mr Irwin, thank you so much for your wonderful GP lessons the past year! I loved how your lessons explored different themes which sparked new thoughts and motivated me to discover more about issues discussed in class. Learning becomes interesting and lessons were not mundane drilling with innumerable practices or homework. Your unique ways of teaching essay and comprehension skills (ABS = Analyse, Brainstorm, Skeleton; Grab-Show-Stand etc.) made applying them so much easier. I'm very grateful for the fulfilling experience and I hope that more students will get to benefit from your GP lessons the way I did.
Goh Weiqin
As a polytechnic student, I joined Mr Irwin's GP class to strengthen my essay writing skills and hone some critical thinking skills that I thought would have been beneficial for university studies. After a year of class, I can clearly see an improvement not just in how I write essays but how I structure my thoughts and express them on paper. Class was always engaging – Mr Irwin keeps classes very relevant with frequent inputs on current affairs and I always found myself looking forward for the next one. Of course, all good things eventually come to an end. Thank you Mr Irwin for having me!
Aloysius Ng
I joined Irwin's Study at the end of Secondary Four in preparation for GP in JC. I was not very confident of my language and writing skills at that time but after the lessons I took, I gradually got a hold of how to, at the least, pass GP and subsequently, I began to top the class for class tests and Common Tests! =) Thank you Mr Irwin for the interesting and informative GP lessons!
Charlotte Phang
If I only had a word to describe Mr Irwin, I would choose "dedication". His dedication however, wasn't so much of how he structures his classes, but how he runs it. He always comes in with a smile, actively engages his students and always respects whatever opinions and arguments his students have.
Muhammad Ibrahim
Mr Irwin's GP tuition lessons have benefitted me tremendously! The discussions about various controversial issues that we engage in challenged me to stretch and think critically about these issues and how they can be applied in the GP context.
Merissa Boh
Thank you for being the best teacher anyone could ask for! You've been nothing but a constant inspiration to me. You are definitely my role model and will continue to be even after GP tuition is over. Thank you for making GP lessons as enjoyable as possible and without a doubt, your lesson is the only lesson I look forward to throughout the week! I am very grateful to be your student, Mr Irwin!
Arshnavi
Mr Irwin's passion and optimism for the subject he teaches is infectious and there is never a boring moment in his classes! Thanks to him, my GP grades improved significantly and I gained a better understanding of GP and how to answer the questions I encounter in GP examinations. I've definitely had an enriching, fulfilling time attending Mr Irwin's GP tuition lessons.
Tammy Lee
I feel privileged to be taught by Mr Irwin. A friend of mine recommended Mr Irwin to me after seeing how desperate I was for help in GP, prior to my A-levels. Despite having to work against time, with Mr Irwin's help, my grades began to improve and I found it much easier to handle an unfathomable subject that I was so fearful of previously. Thank you Mr Irwin for your help! I definitely recommend Irwin's Study to students who yearn to achieve better results in GP.
Koo Him Lim
Mr Irwin teaches us to see issues from multiple perspectives, and his passion for teaching evidences itself in the way he teaches beyond the needs of the examinations. There is rarely a day I walk out of class without feeling that I've learnt something new.
Janice Chan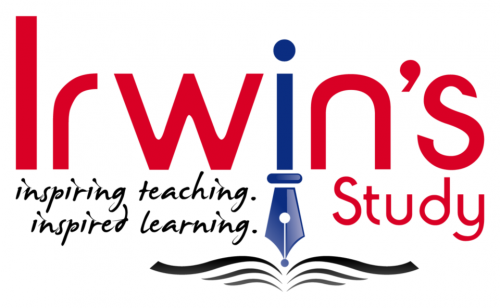 (West)
170 Upper Bukit Timah Road
Bukit Timah Shopping Centre
#B2-13
Singapore 588179
(East)
Blk 201E
Tampines St. 23
#02-106
Singapore 527201