Irwin's

Study
Inspiring Students to Excel in General Paper
Two Teaching Modes
Both physical and online lessons are now available
Performing

 Better
We help students ace this challenging subject
Understanding Deeper
We teach students to see the world through multiple lenses
WHO we are
Founded by Irwin See who holds a Master's degree from Oxford University and who was a former MOE JC teacher, Irwin's Study is a unique tuition centre that specializes in General Paper (GP) tuition for JC & IP students.
Since 2009, we have helped more than 1,000 students not just excel in GP as a subject, but to be more confident in their language, critical in their thinking and curious about the world.
Excellent Exam Results
Every year, we are delighted that more than 80% of our students score an 'A' or 'B' grade for their GCE A-Level GP exam.
Useful Lesson Notes
Our notes are carefully created to ensure that they are relevant, useful and effective for students to use in both Paper 1 and Paper 2. No lengthy resource packages or tedious readings to plough through!

Dynamic Teaching Style
There is never a dull moment in class as Mr Irwin's personality and energy keep lessons interesting and engaging for students. GP is transformed from a subject that is sometimes perceived as dull and boring into one that is brimming with life and relevance.

"Mr Irwin's GP tuition lessons have benefitted me tremendously! The discussions about various controversial issues that we engage in challenged me to stretch and think critically about these issues and how they can be applied in the GP context." 
Merissa Boh
Raffles Institution
"If I only had a word to describe Mr Irwin, I would choose 'dedication'. His dedication however, wasn't so much of how he structures his classes, but how he runs it. He always comes in with a smile, actively engages his students and always respects whatever opinions and arguments his students have.
Muhammad Ibrahim
Tampines Meridian JC
"I joined Irwin's Study at the end of Secondary Four in preparation for GP in JC. I was not very confident of my language and writing skills at that time but after the lessons I took, I gradually got a hold of how to, at the least, pass GP and subsequently, I began to top the class for class tests and Common Tests! =) Thank you Mr Irwin for the interesting and informative GP lessons!"
Charlotte Phang
Dunman High School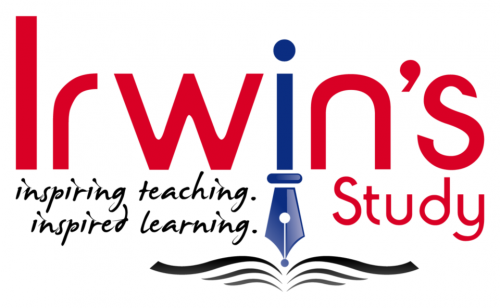 (West)
170 Upper Bukit Timah Road
Bukit Timah Shopping Centre
#B2-13
Singapore 588179
(East)
Blk 201E
Tampines St. 23
#02-106
Singapore 527201